Staff at Synth-Bio Productions
David Walker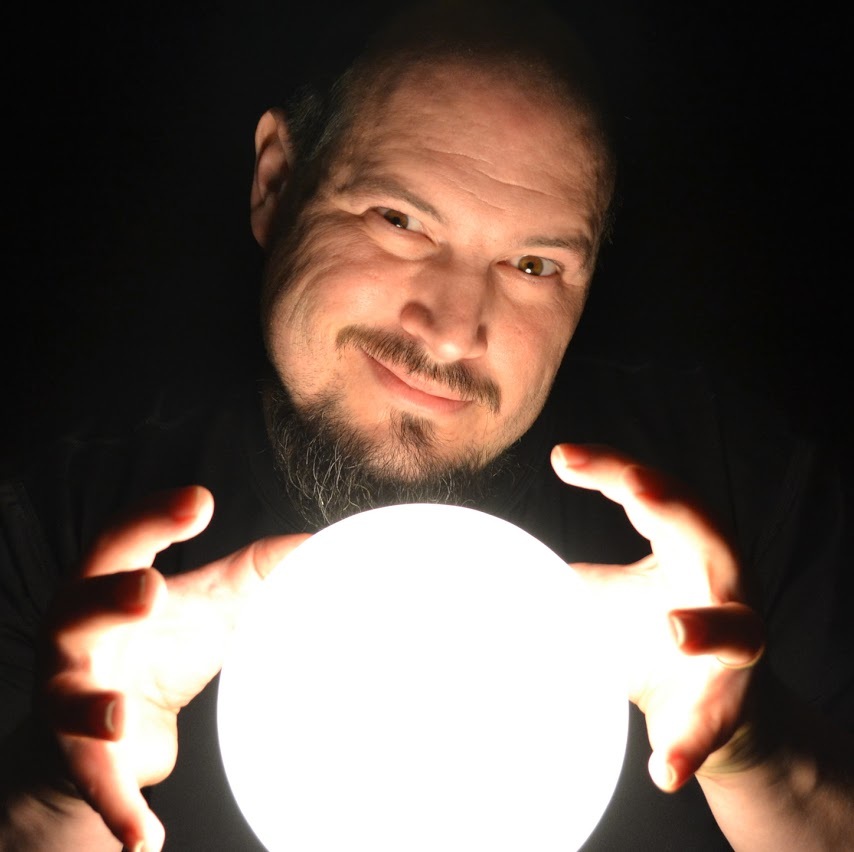 David Walker has been hooked on interactive entertainment ever since he played Zork on a Trash-80 back in the day. That first tangible experience with a combination of new technology and storytelling made an impression that drives his work today.
In 2009 he founded Synth-Bio Productions in Portland, Oregon to focus on live, interactive games and events. The goal has been to build the company into a full transmedia production studio focusing on Alternate Reality Games.
David has stepped foot in all 48 of the contiguous United States and at one point in his life was an aircraft mechanic, cook, shoe salesman, otr truck driver, ice cream man, satellite data analyst, bouncer, wilderness emt, appliance repair man, nuclear medicine transporter, lifeguard and more.
Barb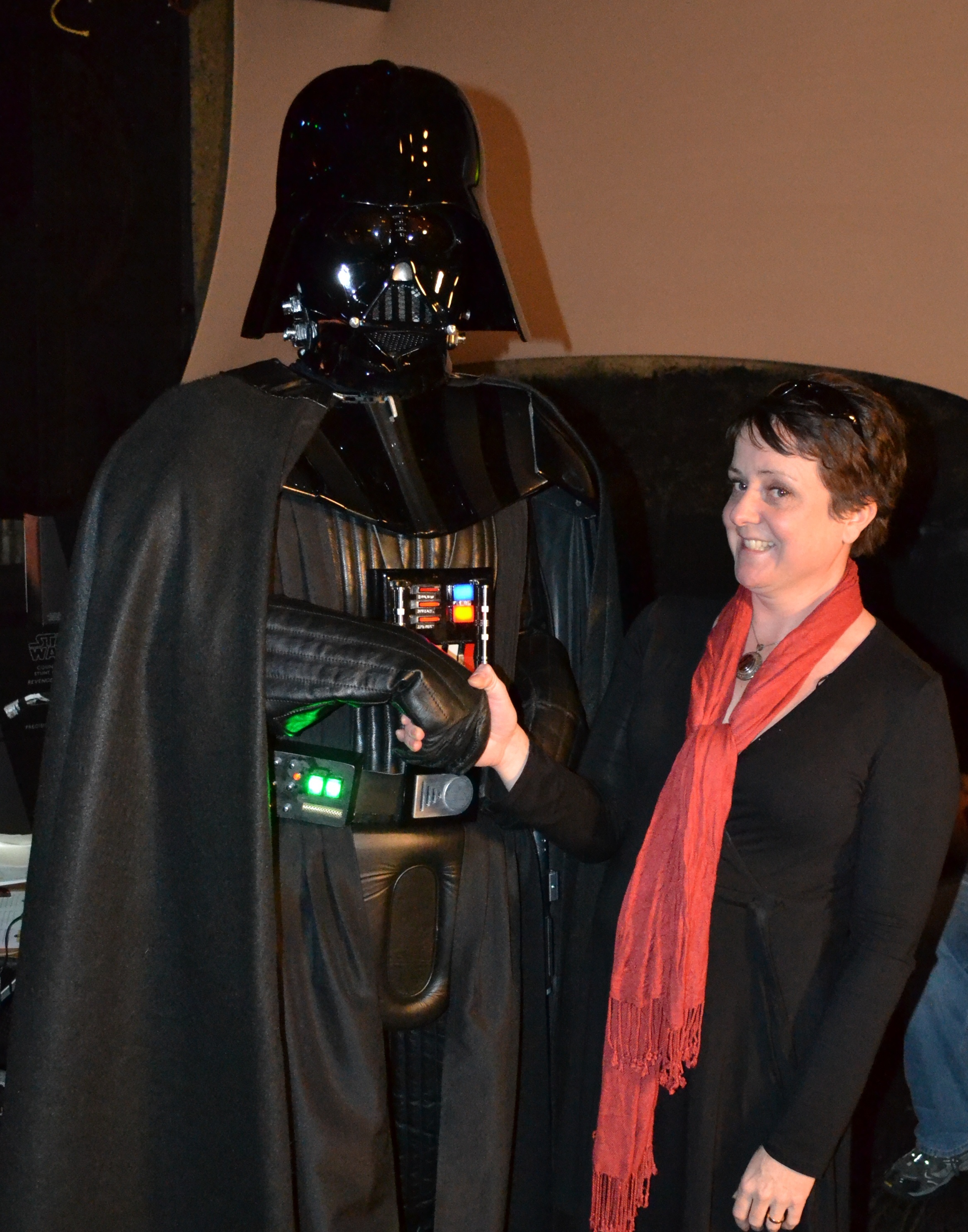 Graphic Design, Multimedia, & Production
Born without tonsils in a sleepy western Pennsylvania town, Barb has fond early memories of Saturday morning cartoons which nurtured the beginnings of what would become a love of animation. During the course of the past seventeen years, spent slogging through blood, guts and excrement as a registered nurse, she has never lost that initial creative desire. Travel nursing landed her in the great Pacific Northwest ten yeas ago and she has never left. Barb moonlights as design monkey and trivia hostess for Synth-Bio Productions and can usually be seen with either a camera or a cold microbrew in her hand. With an affinity for pit bulls, an aversion to lima beans and armed with a Wacom stylus, Barb dreams of taking over and re-animating the world, one keyframe at a time.


Sharon
Writer
Sharon Eldridge is a writer and proofreader who came to Portland some years ago from a little town called Los Angeles. There she toiled behind the scenes in television writers' offices, proofreading and coordinating things for the better part of a decade. She left Hollywood behind, but her penchant for TV and movies—and (sometimes bad) pop music—was unaffected. She has been (among other things) a temp, a tutor, and a daycare assistant since moving to Portland. It's pretty glamorous. Born and raised on the East Coast, she is into accents and legit bagels.

David C.
Writer & Technologist
David is a 2010 graduate from the College of William & Mary in Williamsburg, VA where he graduated with a B.A. in International Relations & Economics. He has worked since graduation in K-12 & Higher Educaction. He joined the team at Synth-Bio Productions as a writer and resident techie and futurist in 2011.
The Future
We are on a journey to create. We're using our live event/game design experience to build new and forward-thinking interactive entertainment. Over 10,000 people played our live games last year with more finding us each week. These face to face interactions over the years have allowed us to develop a truly audience-focused entertainment philosophy.
With a focus on Alternate Reality Games and Transmedia Storytelling, we are slowly building our new media producing chops and moving into this exciting creative space. As we grow, we plan to offer numerous services from video/audio/transmedia production, story creation, audience management, experience design and consultation services.
We want to focus on the independent creators and storytellers out there who might not have all of the tools they need to tell the stories they want in this new space. As we grow, we'd like to learn with you. Until we can produce award winning work, we are committing ourselves to learn and work hard each day towards that goal. Which means, at the moment, we are young, hungry and have a desire to prove ourselves. (Read Cheap and Hardworking! :) Feel free to contact us about any ideas or projects you might have that need a flexible and forward thinking team to make them work.
We Just Want To Play With You!